Jacqueline sue, Jacqueline sue.
Pretty, pretty, pretty, pretty Jacqueline sue.

Well, I love you girl.
Yes, I need you, Jacqueline sue…

> Not Buddy Holly and the Crickets

Jacqueline Sue is cute. Damn cute. No wonder Maxim chose her as the covergirl back in June 2007.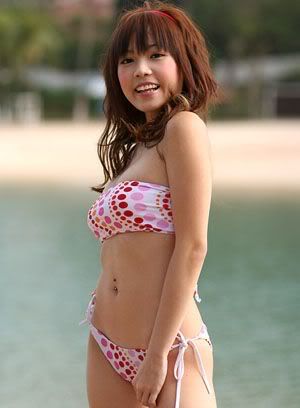 But hot babe status isn't everything, and didn't help her to win Singapore's Star Idol talent contest when she was a mere 17 years old. The contest was even scrapped because the contestants of Star Idol had been criticized for a "lack of talent".

Jacqueline Sue. A lack of talent? You've got to be kidding me!!