Daphne Iking is a sexy Malaysian actress and TV personality.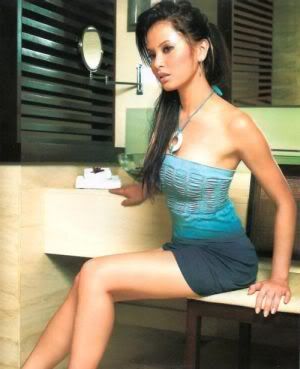 Her father, Mozes Michael Iking, is a famous politician and ex-cop. Earlier in the year, and running on a ticket for the Justice Party, he contested the Tambunan seat in the Malaysian general elections.

But much to his daughter's consternation, he failed to win the seat.

This didn't please Daphne at all.

In fact, she was reportedly so disappointed that she said she was mulling a move into the political arena herself. Cos she reckons she has what it takes to get elected. And you know what? I think she might be right!




Daphne Iking: she'd get my vote any day!