Sarah Azhari is one of Indonesia's most popular models and sinetron (soap opera) actresses.

And it's not difficult to see why – she simply oozes sex appeal.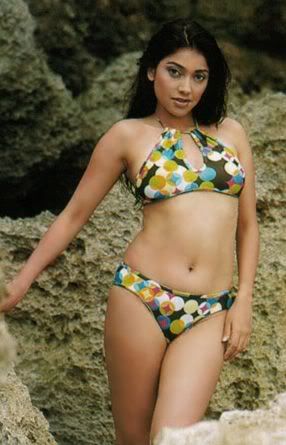 Born on 16 June 1976, Sarah is no stranger to controversy, however, and has had share of relationship "ups and downs" :)

No wonder then that she was seen as the ideal choice for the star role in a TV advertisement for Hemaviton Action, a sort of energy/potency drink, in which she seductively tells viewers that she likes it tiga kali sehari (three times a day).

And there is no doubt left in the viewers' minds what she means by that!